Medicare Advantage plans have emerged as a top opportunity for health insurers. Favorable regulations, and seniors' increasing recognition of MA value have led most observers to forecast continuing enrollment growth for many years to come.
In recent years, major players such as United Healthcare, Humana, Cigna, and Aetna have put great resources toward building their Medicare Advantage enrollment. In this case, our client is a regional player facing competition from some of the national giants as well as local Blues and other health plans.
The competition has generated more consumer switching.  Maintaining and increasing enrollment is more challenging.
Knowing that failing to be as strong as possible in the Medicare Advantage market will inhibit its strategic progress in many areas, Deft's client wants to understand which combinations of benefits and out-of-pocket costs are most attractive to seniors.  They need to see what will attract consumers "aging in" to Medicare (at age 65) and those already in Medicare and looking to improve their health benefits.
The Research Approach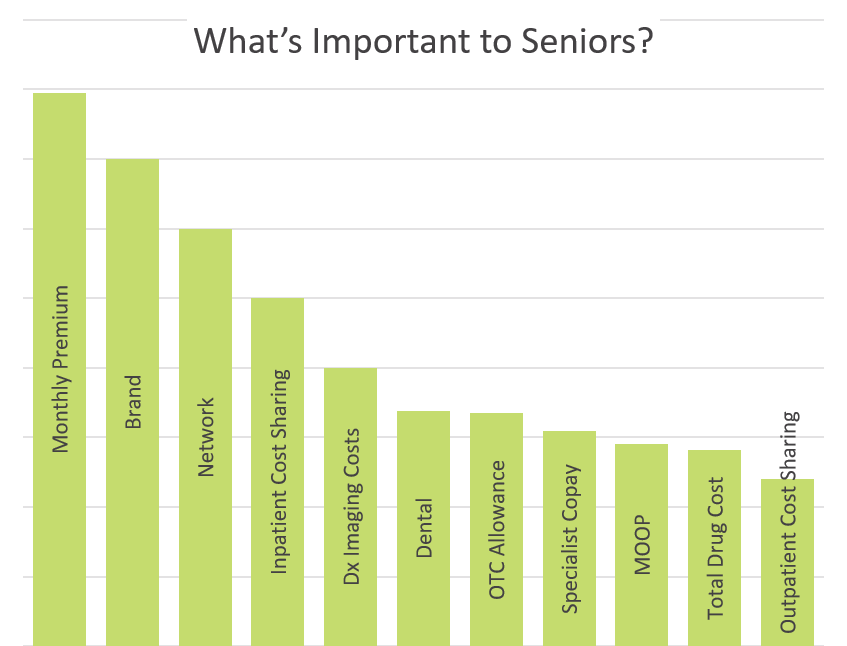 For many years, Deft Research has been a leader in developing conjoint analysis for health insurance. Conjoint analysis was chosen for this project because it leads to estimates of the consumer value of both benefits and out-of-pocket costs. The estimates were combined to enable our client to see how consumer "shares of preference" are distributed among different benefit designs and competitor brands.
Conjoint analysis is considered the gold standard among research methods when the client's key questions are about developing successful products and moving on market opportunities.
Because one conjoint analysis can't address all questions, Deft incorporated into the survey a similar but simpler research technique known as Max-Diff to capture the consumer value of a new array of supplemental benefits made possible for Medicare Advantage by regulatory changes that took effect in 2019.
The measures of benefit design were varied.
Costs to the consumer:

premium, maximum out of pocket, hospitalization costs, outpatient surgery, advanced imaging, and so on.

Ancillary Benefits:

dental, vision, hearing aids

Drug Coverage:

average annual total cost, formulary characteristics

Network Access:

characterized as broad to narrow

Creative Supplemental Benefits:

telehealth, acupuncture, home care, home safety equipment, transportation, fitness benefits, chiropractors and more.
An online survey was conducted which invited senior consumers from the client's own Medicare service area to participate.
The Results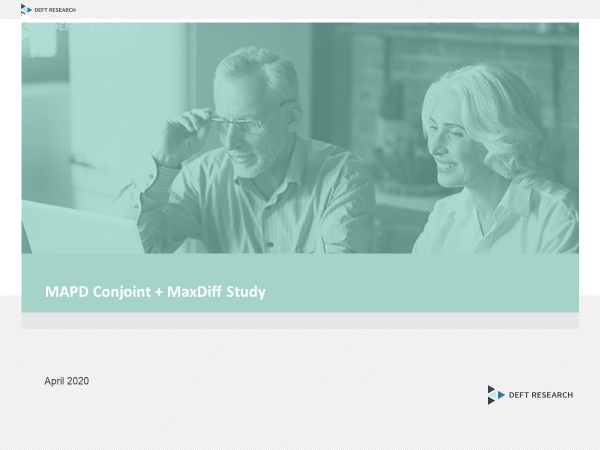 The approach led to several high-value deliverables: written findings, an online market simulator, and special analyses from the Max-Diff component.
The online simulator allowed researchers and the client to create an unlimited number of market scenarios.   These scenarios were built to test how changes in benefits and costs cause consumer share of preference to change.  Clients use these results to identify their optimal product designs.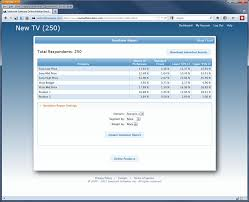 Through Max-Diff, the client was able to measure the value of over-the-counter drug benefits, wellness programs, in-home safety evaluations, chiropractic benefits, transportation, telehealth, and many other creative ideas for seizing the MAPD opportunity.
In the end, the client has greater confidence in decisions about out-of-network cost sharing, the structure of hospitalization costs, having a better than average dental benefit, and the most in-demand supplemental benefits. All this plus, conjoint analysis is an excellent tool for evaluating own and competitor brands.
Click to obtain an Executive Research Brief "This Year More than Ever, It's Important to get Benefit Design Right."
LET US KNOW YOU'RE INTERESTED:  info@deftresearch.com